Top 10 Best Snow Plows: Top Rated Snow Plows for Truck, Car & SUV (Reviews)
The bad news is the snow is falling quick, and you and your family have jobs and responsibilities to get to in the morning. The good news? You've got a snow plow and a vehicle, and that's all you need to clear your driveway, street, or cul de sac. Feels good right? At Snow Plows Direct our mission has always been to provide people with this exact experience. Why waste time and money waiting on a plow service when you can get yourself out of the snowiest driveways in a moments notice? And if you own your own business with a parking lot that needs clearing, a snow plow is an absolute necessity.
So which snow plow is best for your vehicle? It depends on so many factors. You need to consider your vehicle, your budget, and your needs. Still, there are tons of personal use snow plows on the market, and the shopping experience can be dizzying. But at Snow Plows Direct, we have years of sales data, customer reviews, and industry expertise we could share to help you find your perfect snow plow. As always, you can pick up the phone or send a message to one of our product specialists, but for a quick glance at what our industry has to offer we're proud to present the Top Ten Best Snow Plows of 2023!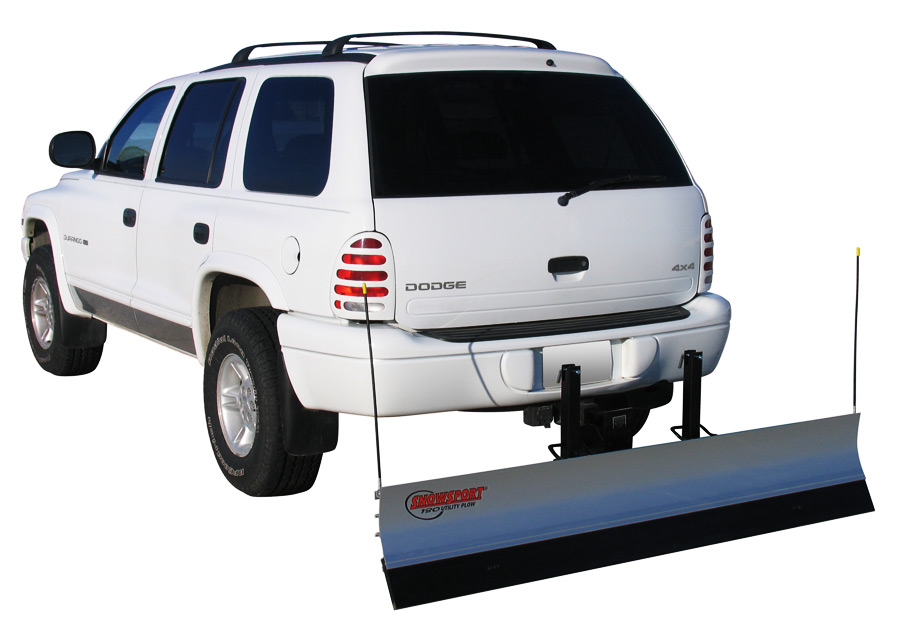 Starting off our list is one of the more uncommon snow plows on the market, the 180 from SnowSport. Named as such because it takes a 180-degree turn from the more common front mounting snow plows, and instead mounts on a rear receiver hitch. The benefits of this are that you might already have a rear receiver hitch, you can easily just install this plow and back out of your garage, and your reverse gear likely has more horsepower than your first and second gear.
Simple and easy to install. Clearly well-built and easy to use. I recommended this plow to anyone looking to do a small residential job. The rubber blade edge does a great job to protect asphalt.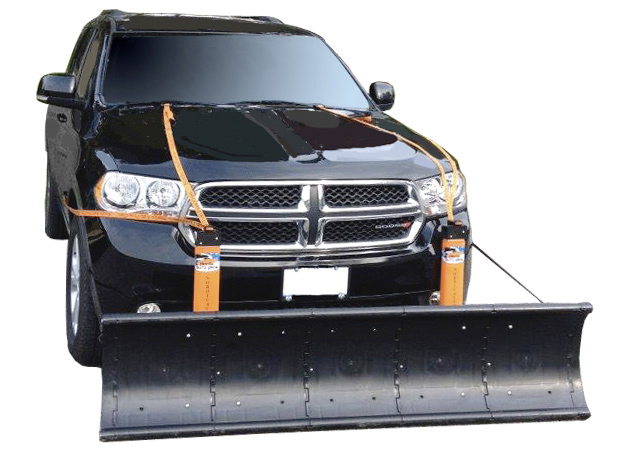 While pretty much any truck or SUV can sport a plow up front, not all cars are created equal. But the truth is you can plow even with a comact car or sedan. All you really need to worry about is weight in installation, but the Nordic Auto Plow weighs just over 50 pounds and straps itself to any front end with tough straps and bungee cords. Plus it's cheaper than a snow blower, so it's really quite economical.
The Nordic Plow works just as well as advertised. It is a very nice piece of equipment and will save me countless hours and money in the long run. And it's made in the USA which I love and backed with a warranty. Can't ask for more than that!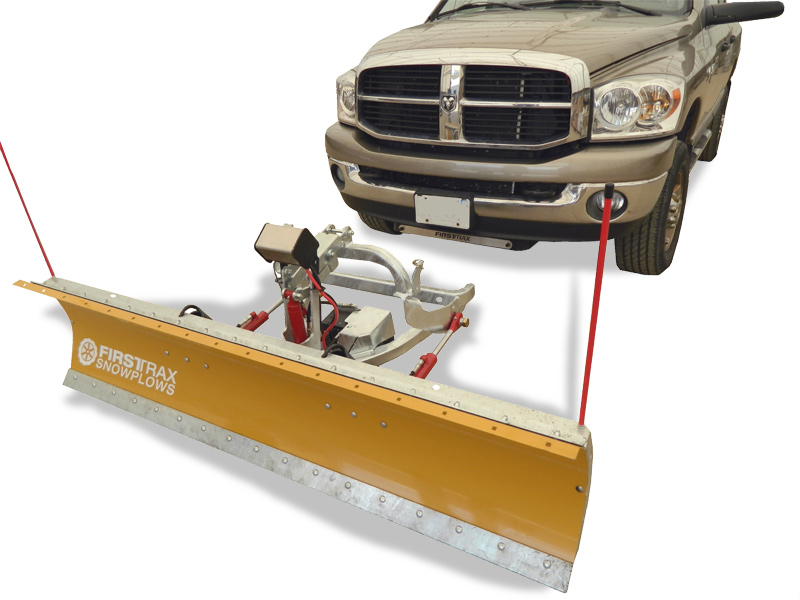 Available in three different sizes, the Premium Snow Plow from FirstTrax is forged from sheet steel and finished in a galvanized hot-dip followed by powder coating. FirstTrax's design strategy with this piece was to study all of the most common failure points in average snow plows, and ensure that they were strengthened in their Premium Plow.
It's really a great plow for the price. Installation was easier than I expected, even still the directions could use more detail. But everything fit together great! I figured I've gotten too old to shovel my driveway anymore, now I wish I had bought a plow twenty years ago. I wasted a lot of perfectly good snowy mornings.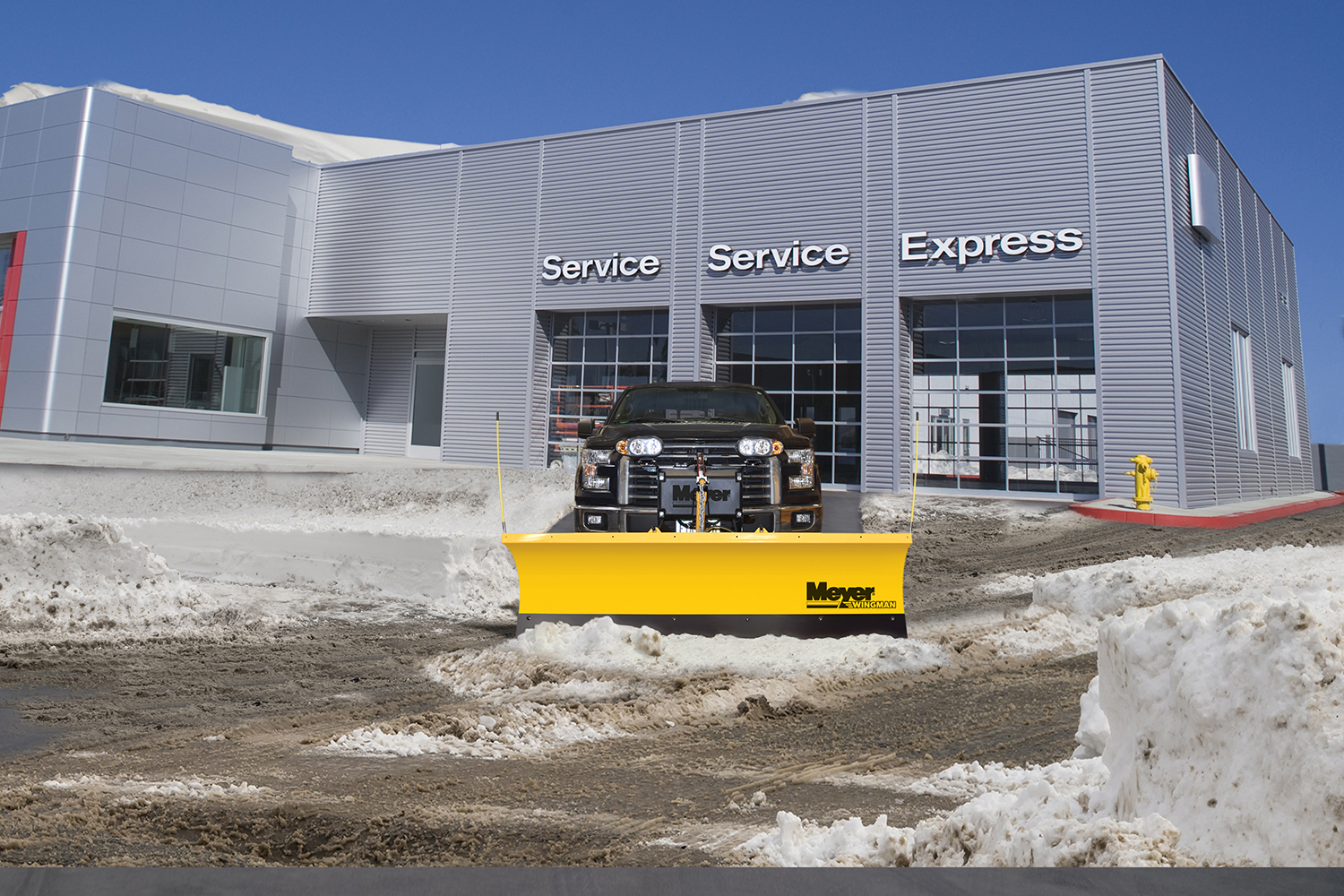 Most known for their Home Plow, Meyer's goal with the Wingman was to serve the the growing segment of plow owners that want or need to use their plow at more places than home. Still quickly mounting on light trucks or SUVs, the Wingman from Meyer can clear small parking lots and more. If you have a business to keep clear of snow, or want to start a business as a plowing service, the Wingman definitely deserves your attention.
Shipping was fast and installation was faster. The only thing that's a little tricky is getting all the wiring in place to connect with your vehicle's blinkers etc. Other than that, the plow goes on and dismounts fast and has been clearing my entire 30 yard driveway like a champ.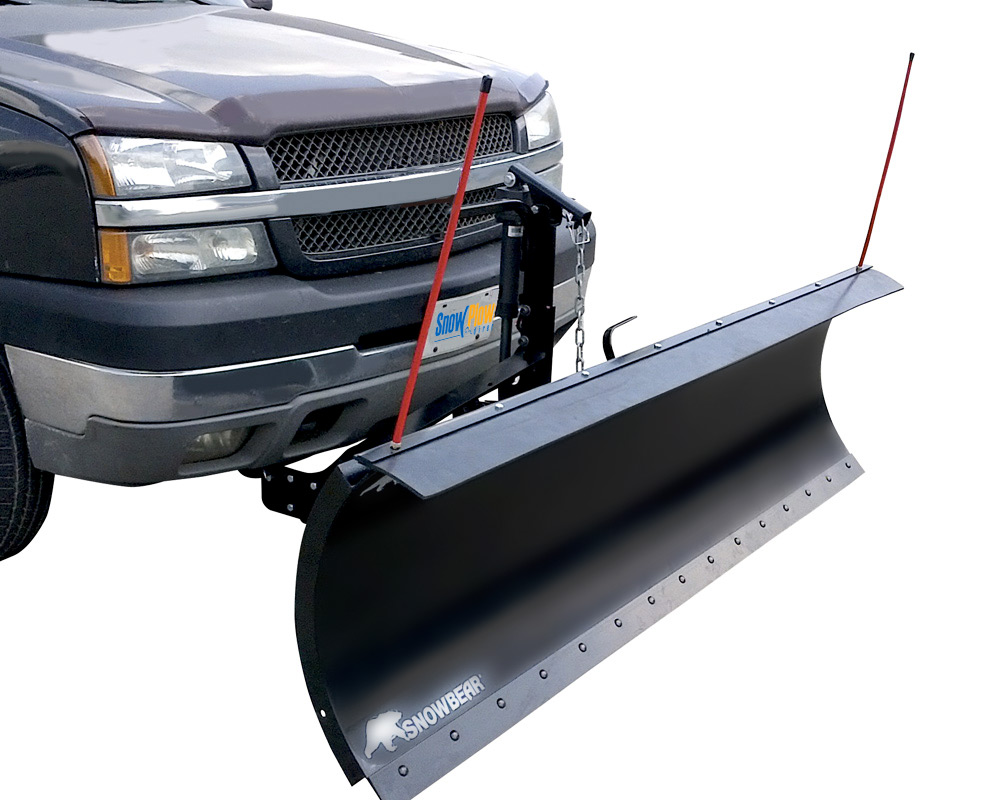 With the strength of a bear and the courage of a lone wolf, the Snow Bear Winter Wolf will give you the power you need to clear your drive or parking lot fifty times faster than a shovel and elbow grease ever could. A steel blade finished in a black powder coats can slice through the worst of winter without skipping a beat. This plow comes backed by a 1-Year Warranty.
Third plow I've ordered (for work). I'd be lying if I said this wasn't the best plow I've used yet. Powder coated blade seems to really slice snow well and is not so hard that it tears up concrete. Install is easy, markers are already on it, remote control lifting. Perfect plow.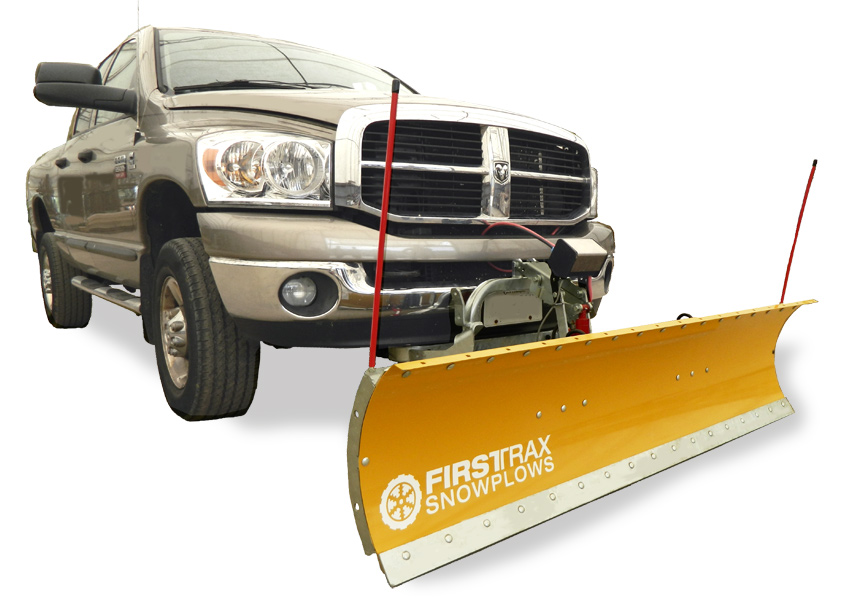 The modular, customizable, inventive design of the FirstTrax Snow Plow is really something to behold. Whether than asking "Is your vehicle compatible with out plow?", they ask "Can we make our plow compatible with your vehicle?" And the answer is usually yes! The trick is a vehicle specific mounting system that ensures this plow will bolt directly to the frame of whatever vehicle you have.
The plow seems to be well made, with a logical design as advertised. Firsttrax is the only company I could find that produces a direct bolt-on mount for Jeep Grand Wagoneers - so that was probably the biggest consideration for me. But I know they also make inexpensive mounts for my other vehicles, so it will be easy if I ever choose to install it on another vehicle.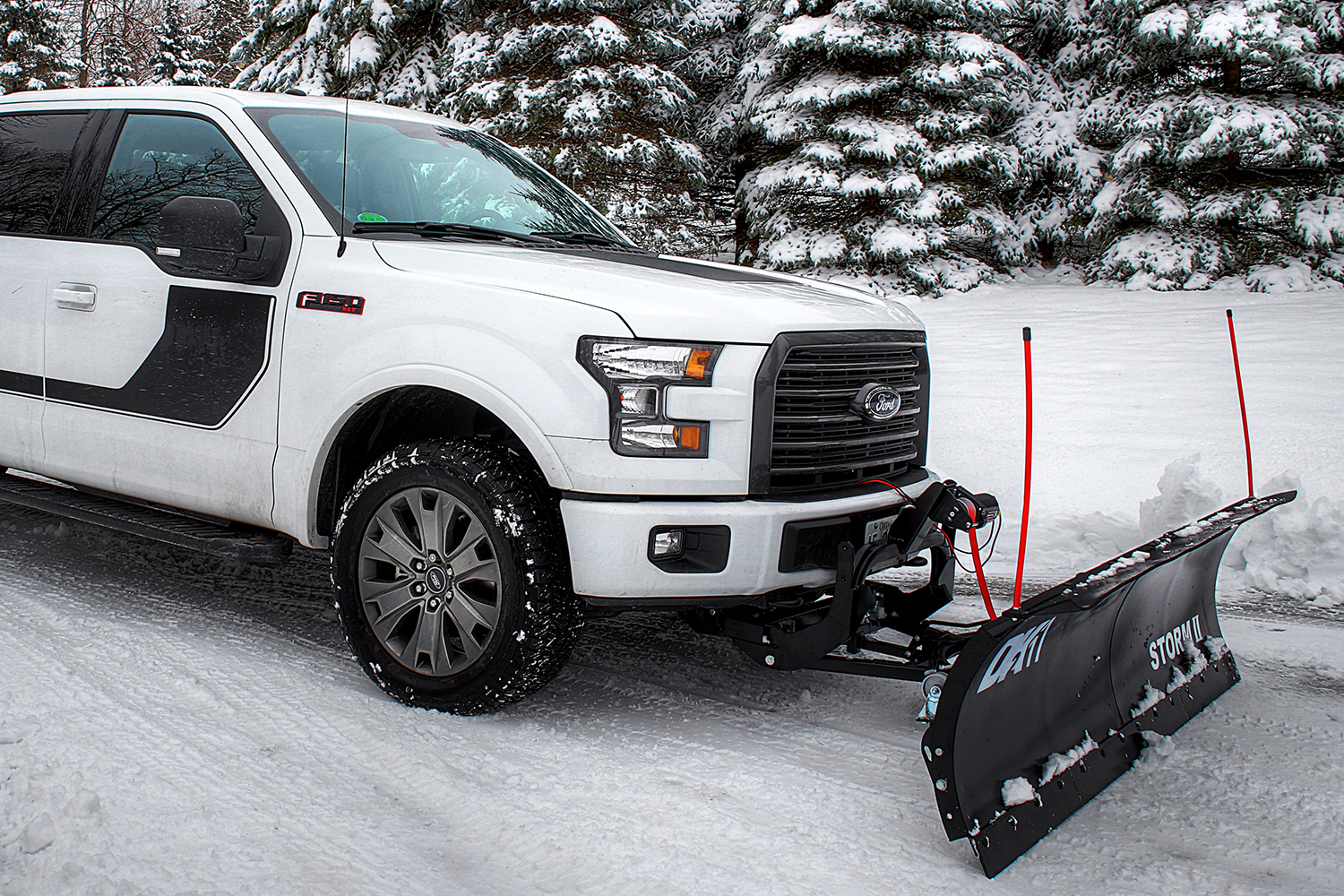 DK2 didn't just set out to make a durable, all-steel plow that would never rust or corrode - they wanted all that plus an easy installation and easy removal. They succeeded with flying colors in the DK2 Snow Plow. This system bolts directly to your vehicle's frame and includes casters so once you take it off (in just minutes) you can easily roll the unit around your garage until the next time you need it. When that next snow falls, you know you can have this plow back on in a moment's notice.
Great quality and a great price. Real easy to put on and take off. Just watch the back support pipe when you raise it the first time. The most impressive thing is that the mount bolts right into place on the frame with no modifications needed.
Simplicity is the name of the game when it comes to the SnowSport HD. This versatile snow clearer can be installed on the your front or rear receiver hitch and is operated manually - without any complicated wiring or electronics. Sometimes you want your tool to be as simple as can be, and in the snow plow world that's the SnowSport HD.
I installed the HD plow on my Ram 1500 dually. Its width is great because the dual wheels stick out the same distance as the plow. The light weight is perfect and it doesn't weigh me down which is important because I usually drive a fairly long distance on the highway to plow a couple of friend's driveways. The rubber blade and side lobes have the perfect amount of give for going over dirt, gravel, or asphalt.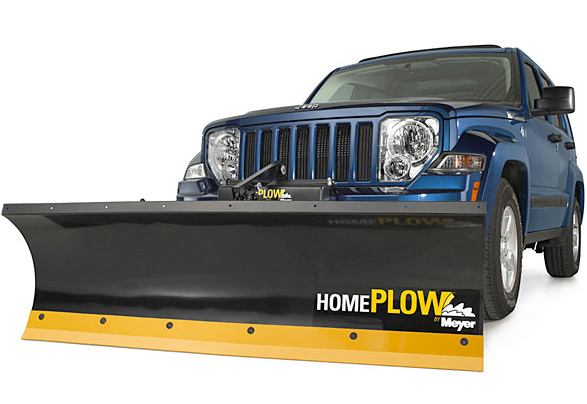 All steel and available in three basic set-ups, it's no wonder the Home Plow by Meyer is a top selling personal snow plow. Another great feature is that this plow installs to any 2" receiver hitch and without the need for any tools. Now that's what we call an easy installation.
Very pleased with delivery time. Plow came freight just three days after I placed an order. Install went smoothly in less than two hours. Plow is well built and came just in time for a Nebraska snow storm.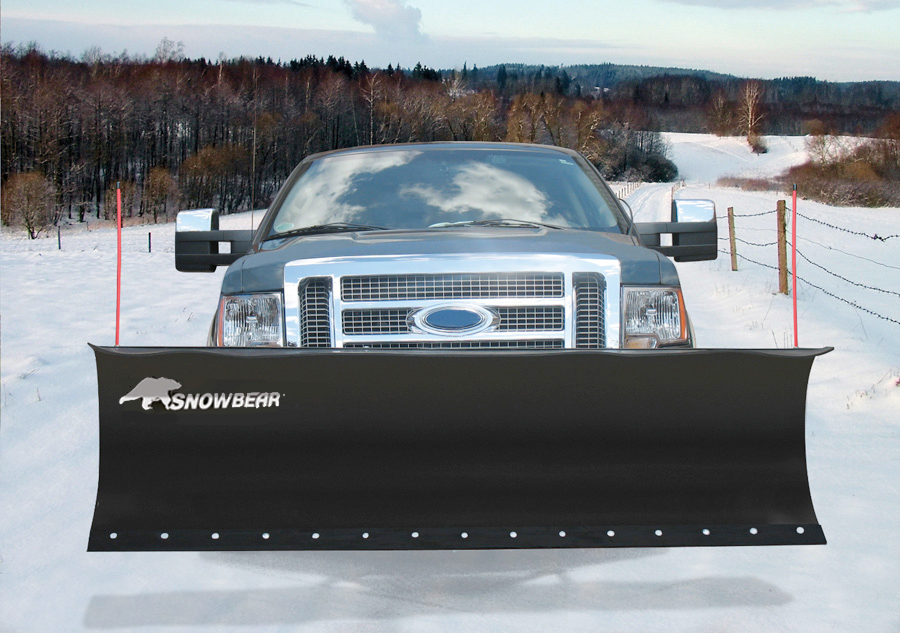 Available in three different lengths and with five adjustable angles, it's hard to beat the versatility of the Snowbear Snow Plow. Plus, a reinforced steel scraper means this plow will cut through snow and ice without any back talk. A wireless remote is included, and a black powder coat insures that this plow won't give in to rust or corrosion even while you store it for the summer.
Excellent product so far. Comes with extra nuts and bolts and in various lengths just in case. I highly recommend this product over similarly priced ones as it includes choice of controls, skid plates, and plenty of extras plus it's really sturdy.