Top 5 Best Tailgate Salt Spreaders: Highest Rated Salt Spreaders for Truck & SUV (Reviews)
A snow plow and a salt spreader – it's the ultimate dynamic duo. When you have a salt spreader on your tailgate, clearing snow and de-icing your home or business will be even easier. Plus many salt spreaders can also spread seeds or fertilizer in the warmer months, making this an investment you'll get use out of all year, year after year.
When you're shopping for the perfect tailgate salt spreader for your needs, there are a lot of things to consider. Size, power, compatibility – sometimes it's hard to even know where to begin. Lucky for you, you have Snow Plows Direct on your side, and we're happy to share the Top 5 Best Salt Spreaders of 2023, complete with customer reviews.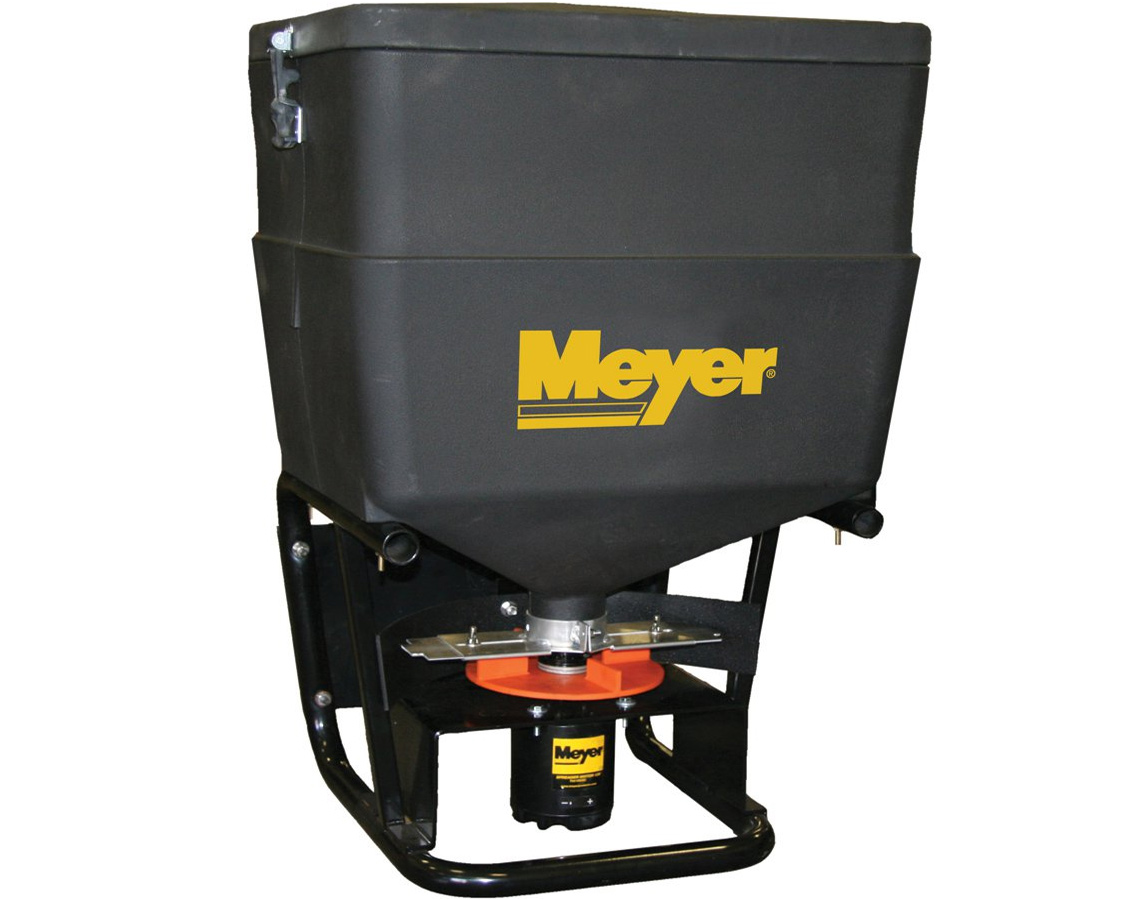 The Meyer Base Line Tailgate Salt Spreader easily attaches to any 2" receiver hitch and comes in three various sizes. The tough carbon steel frame will stand up against rust for wet winter after wet winter. You can also easily control the speed of the motor with the tough of a button. This spreader is perfect for full sized trucks.
This is a great way to break up snow and ice. It always surprises me how much damage a little salt can do to the winter weather, and this is the best way I've found to get it down.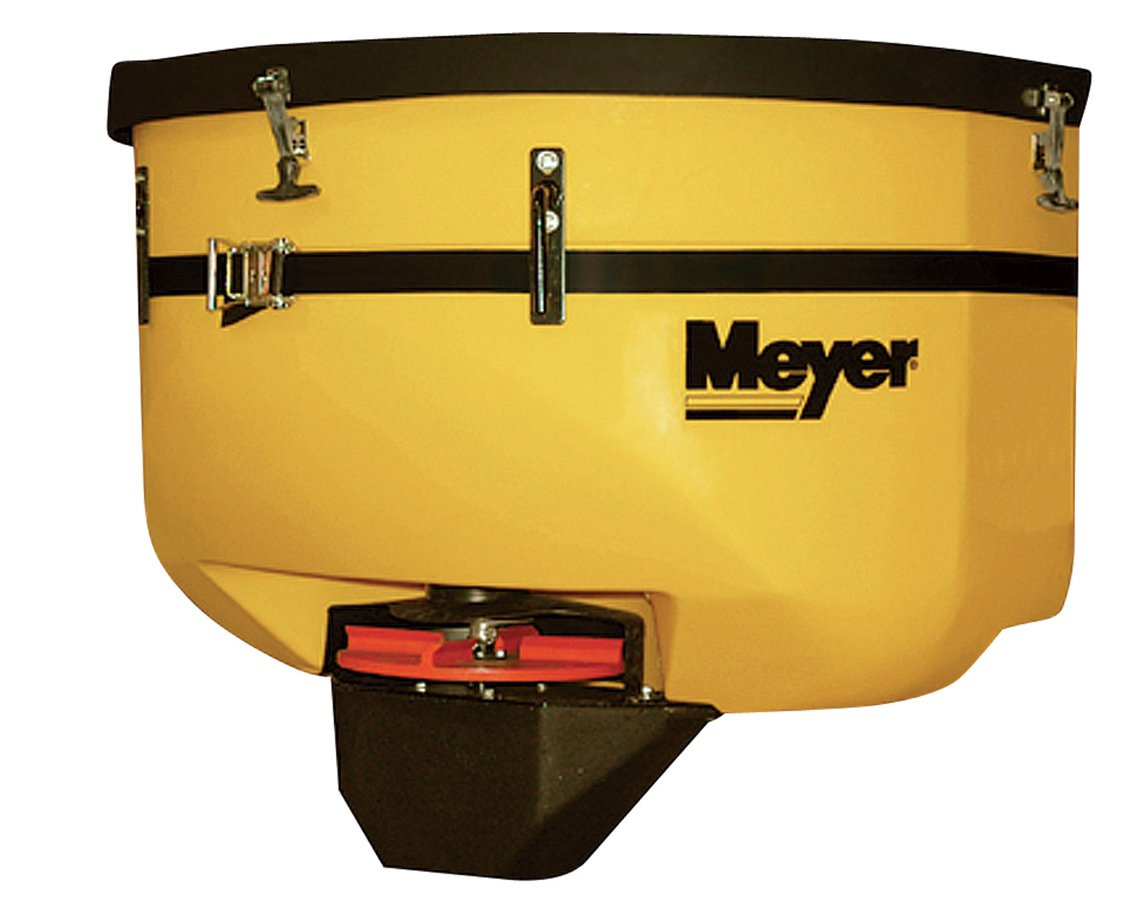 Great for a three-quarter ton truck, the Mate XL Tailgate Spreader from Meyer takes the XL seriously. This is a commercial duty tailgate salt spreader with an eight of a horsepower and a direct-drive 12V motor. This spreader can spread not only salt, but sand or calcium chloride, or even seed and fertilizer in the warmer months.
This is perfect if you have an operating parking lot which I do. I don't want customers slipping and I'm too old to be out there salting by hand or shovel. With this and my truck, I can get the job done in minutes.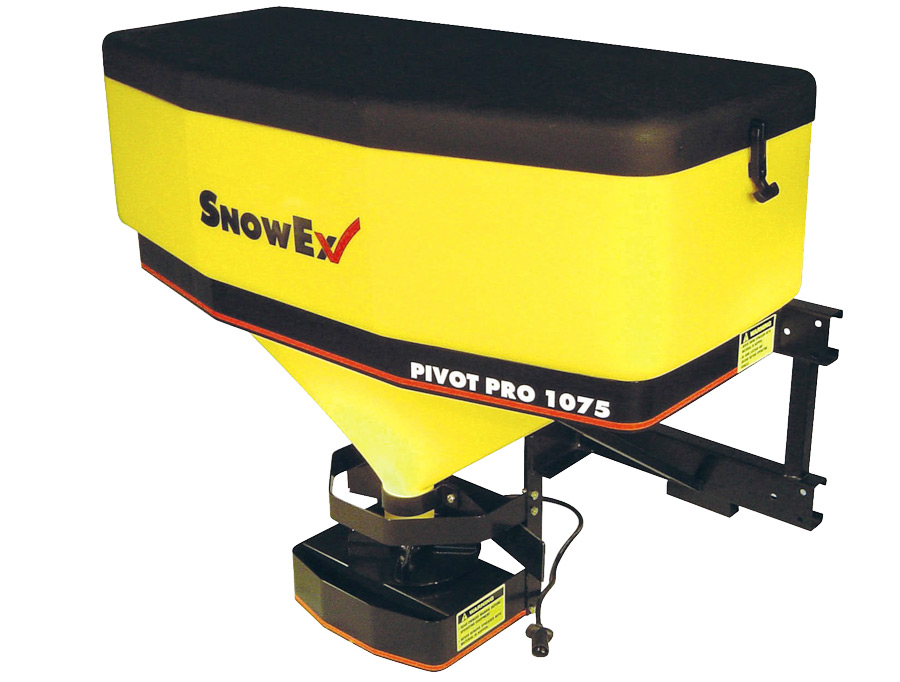 Keeping it basic, the SnowEx Tailgate Salt Spreader is available in two styles, a Junior Spreader or a Wireless Spreader. This low maintenance salt spreader features no pulleys, no sprockets, no belts, and no chains. That means there's less to maintain, and fewer components that could break or malfunction.
Perfect! We ordered this product for a maintenance truck on a moderately sized college campus and it works great. Easy to install, easy to use, and works great.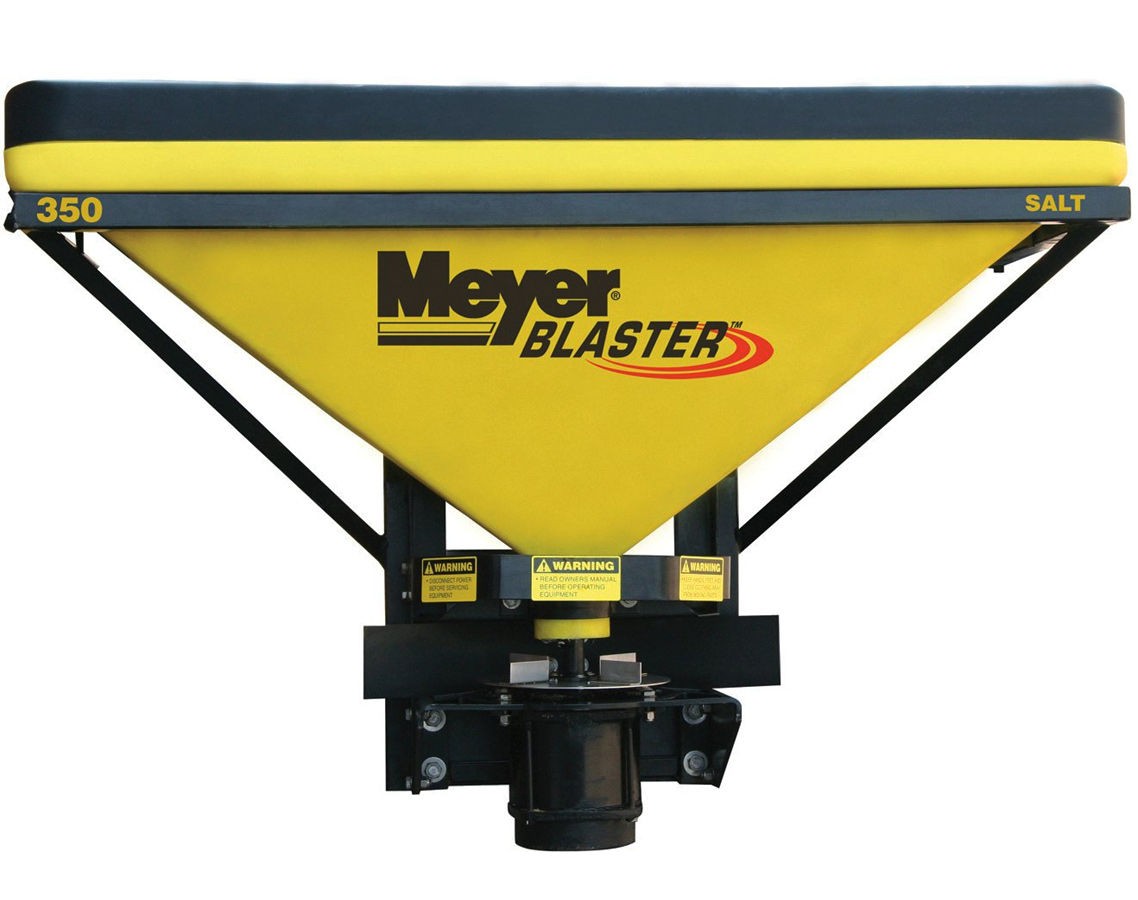 Sometimes you don't want to just spread salt, you want to blast it! That's where the Meyer Blaster Tailgate Spreader comes in. The half-horsepower motor will spread salt in a 6.5 cubic foot area or a 12.8 cubic foot area depending on the size you select. This de-icer is perfect for any half ton or larger pickup truck.
Shipping was fast and the product is great. Combining this with my Meyer Home Plow makes for some seriously easy snow removal. I'm just glad I finally set my truck up right.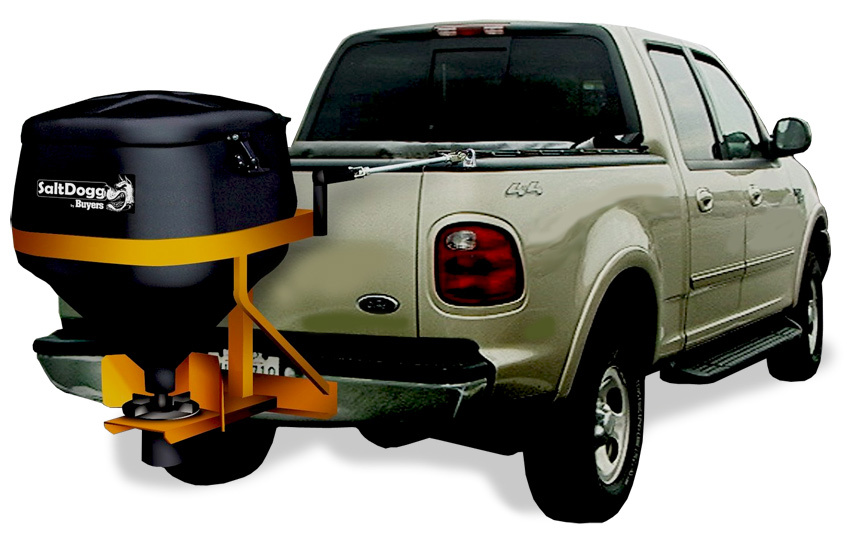 Mounting either on your bumper, or on a receiver hitch, the SaltDogg Tailgate Salt Spreader is a versatile de-icer that can work well with a truck or SUV. A variety of different sizes are available so it's easy for you to find the perfect spreader for your needs. With the SaltDogg Tailgate Salt Spreader in place, it's never been easier to make your streets safe.
As advertised this spreader works pretty dang well. I'm as happy as a clam and everyone on my block is too! Can't beat results!