Top 10 Light-Duty Trucks and SUVs for Plowing [2023]
Quick Navigation:
Clearing snowfall off of a long driveway, being the hero of the cul de sac, or even starting a new snow removal business, you can do any of these things with a plow – as long as your vehicle can handle it. But what exactly makes a great plow truck or SUV? We here at Snow Plows Direct have been mulling this over for years now.
In fact, we've done more than just mull. We've plowed our own driveways and parking lots, we've followed industry trends, and we've always stayed on the cutting edge of the plow industry – no pun intended. But more than anything, we've helped countless customers find the right plows for their trucks.
Still, every day we take calls from customers that don't know where to start in finding the perfect plow, and finding the perfect plow truck. And we get it – at first glance it can seem complicated, but we're here to tell you that it's not. To prove it to you we decided to lay out the Top Ten Trucks for Plowing in 2023. We hope this helps!

10. Nissan Titan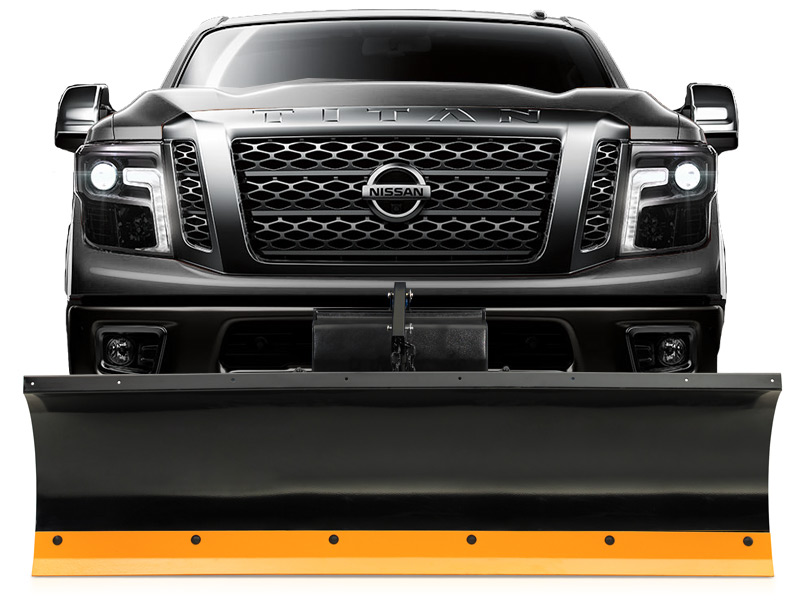 The Nissan Titan is a great plow truck. We've come across plenty of Titan drivers that use their Nissan to plow their long driveways, and even small parking lots. That said, Nissan does not offer a plow package as a factory option. That's not really a deal breaker though, because any plow you order will come with vehicle specific hardware, and you can always add a leveling kit yourself if you're worried about your suspension. A lightweight plow such as the SnowSport HD will be the perfect addition to your Titan.
Always a titan of the road, your Titan can be a titan of the winter wonderland as well.

9. Chevy Silverado 1500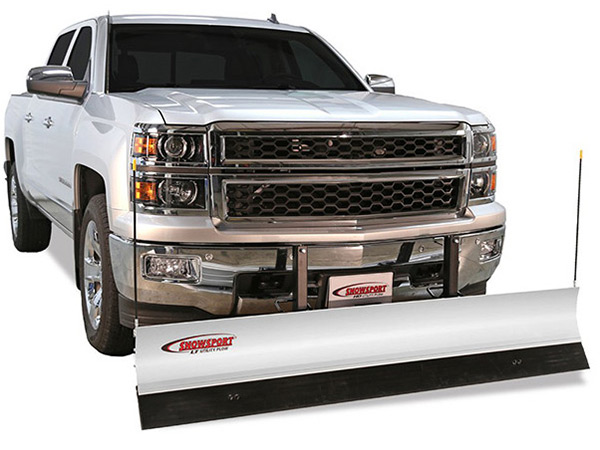 The Chevy Silverado 1500 is great because if you have 4-wheel drive and a regular cab, an enviable Snow Plow Prep Package is available as an add-on. This set up will bring you an 170-amp alternator, a wiring harness, a high-capacity transmission oil cooler, and extra heavy-duty suspension. Unfortunately Chevrolet won't put the Plow Package on any of the extended cab models, but we've seem them plowed with just fine.
They say that "Chevy runs deep," and it holds true in deep snow!

8. Jeep Cherokee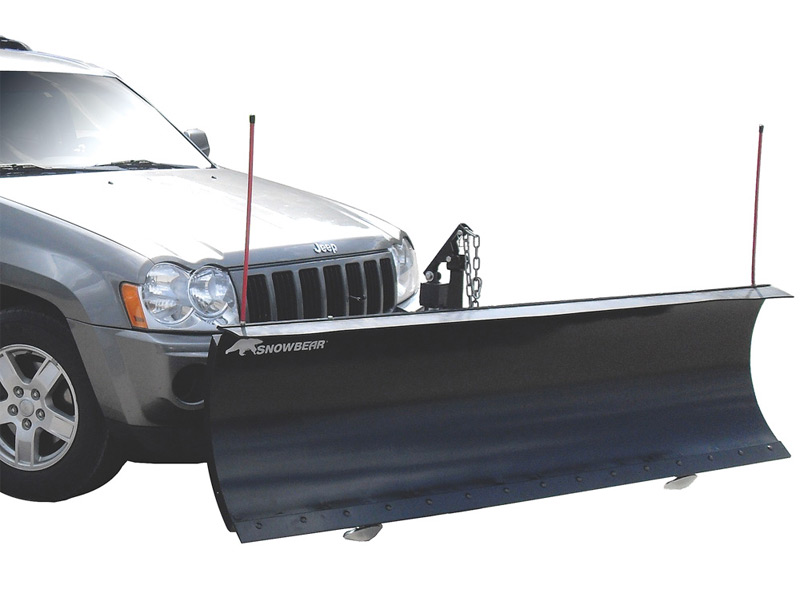 While the Jeep Cherokee is not going to be your an optimal solution for a large parking lot, it's a perfect vehicle for tight spots, corners, and sidewalks. Just be sure the snow piles don't get stuck in your grille. As long as you keep an eye on the engine temperature you'll be made in the shade. And remember, running the heat will not only keep you nice and toasty inside your Jeep, but it will keep things cooler in the engine bay by driving the heat into the cab.
Plus, it's got a spacious interior for when the kids want to see what plowing snow looks like from the inside of the vehicle.

7. GMC Sierra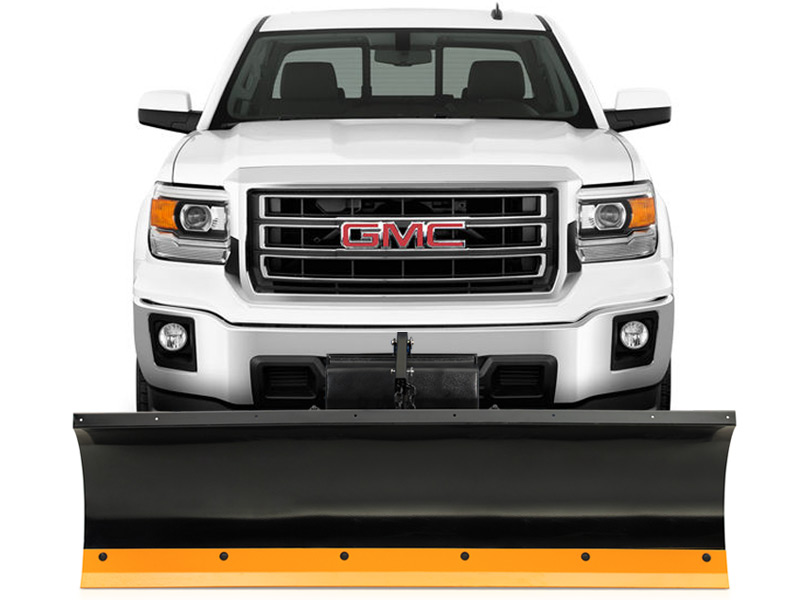 A GMC Sierra is a great plow truck for one big reason, GMC has one of the premier plow packages in the business available for it. Not only does the Sierra package include an improved alternator, backup power wiring harness, and improved suspension – it also comes with a high-flow front bumper, a high capacity air filter, and even a little mounting location for your plow's remote control.
This package is a little pricier than some other plow packages at nearly $400, but it's easy to see that they're not skimping on anything.

6. Dodge Dakota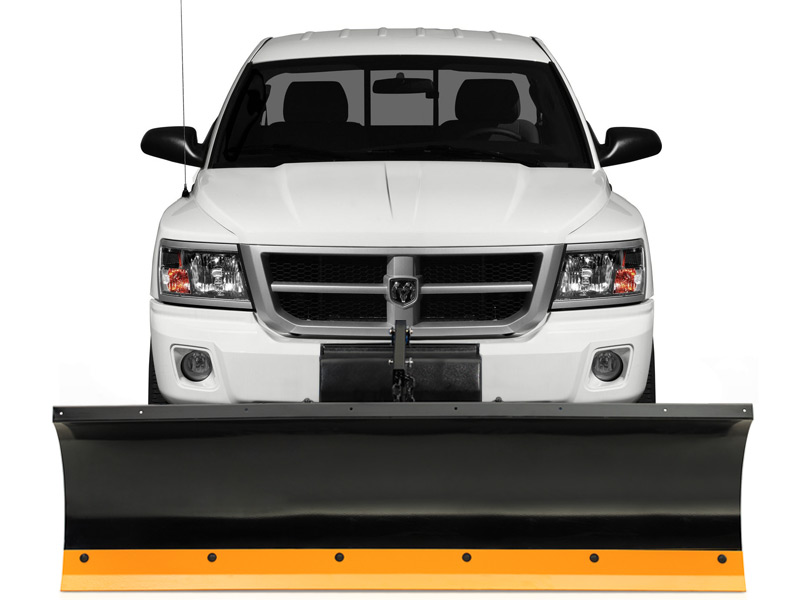 As you may have noticed, your Dodge Dakota has tow hook slots along the front bumper as a standard OEM feature. That's because this truck is designed not only to haul some serious cargo, but to take a winch or snow plow up front with no issue. Plus, with up to 250 HP and 345 foot-pounds of torque, your Dakota can really get the snow drifts quaking in their boots.
With added weight in the front and extra slickness on the road, you might want to throw a few sandbags in the back for traction. But other than that, you'll be good to go all winter long in this rig.

5. Jeep Wrangler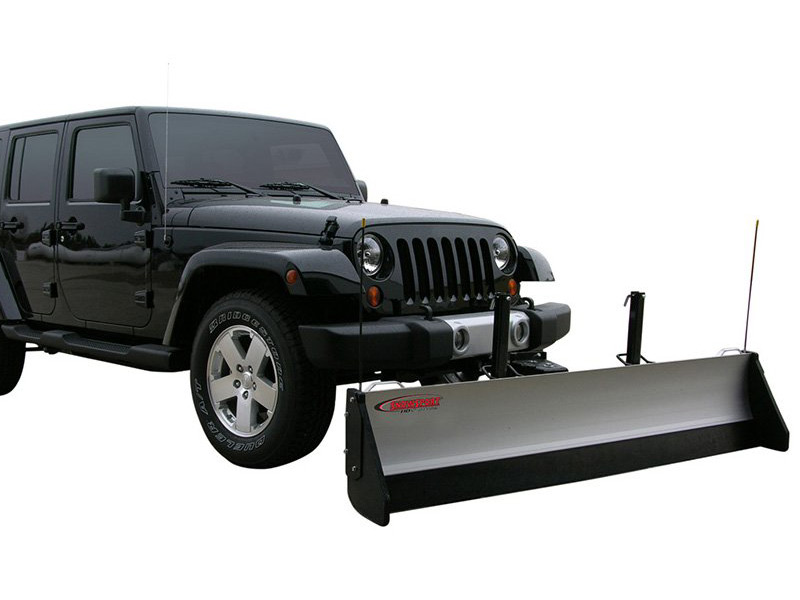 The Jeep Wrangler is a very popular vehicle to plow with and it's no wonder – these are tough vehicles that are designed to drive across all kinds of terrain. Not only that, but your Wrangler can likely turn and maneuver itself a lot better than many trucks can. It may seem like a small thing, but when you really get to plowing an area like a commercial parking lot it makes a world of difference.
Jeep owners like to say "You may be fast, but where I'm going you wouldn't make it." It's true. If where you're going is a fresh snow bank, speed won't be of much help, but your powerful Jeep Wrangler will be.

4. Toyota Tundra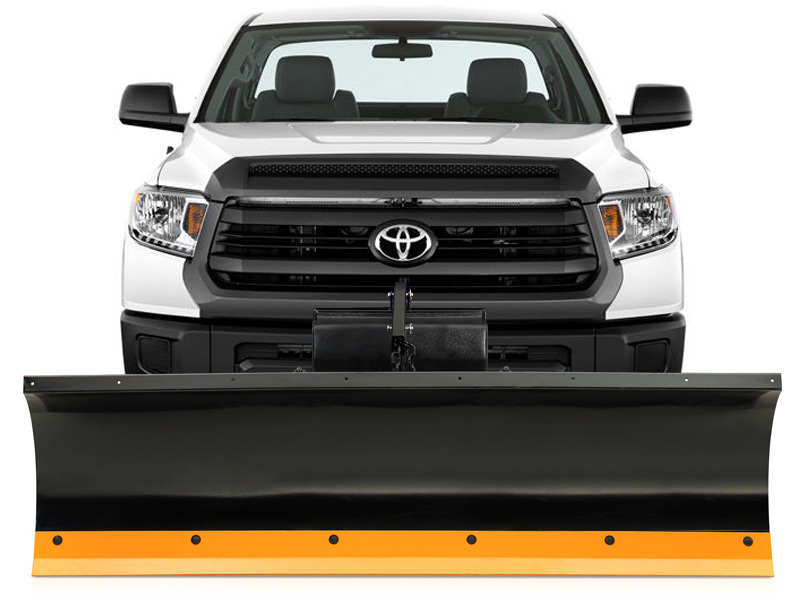 Toyota is historically a little stingy on the plow package front, in fact they don't even offer one for the Tundra. But take our word for it, we've had dozens of customers order a plow for a Toyota Tundra and we have yet to hear any complaints. It's simply a beast of a truck and when you combine that with a beast of a plow like a DK2 you'll be capable of pushing some serious snow. You'll just need to do a little bit of wiring yourself, but it's a far cry from rocket science.
Toyota's slogan is "Moving Forward", and when you see how your Tundra moves snow you'll be convinced that it's true in any weather.

3. Dodge Ram 1500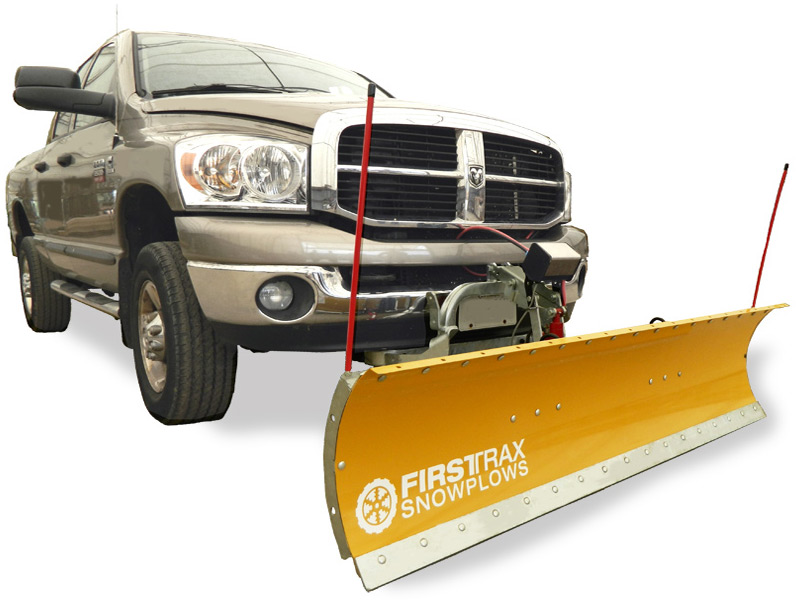 The Ram 2500 and 3500 both offer a factory-installed snow plow preparation kit as an upgrade. The Ram 1500 sadly does not, but a personal-use plow like the Meyer Home Plow will install easy and fit like a glove. The Ram 1500 is a perfect choice for plowing a driveway or a small commercial job. In fact, most plow kits will include vehicle specific hardware to make mounting a snap, and with more than 300 HP, this truck will make short work of snow drifts.
With a 1500 you can grab life by the horns, and with a snow plow you can grab snow by the ton!

2. Toyota Tacoma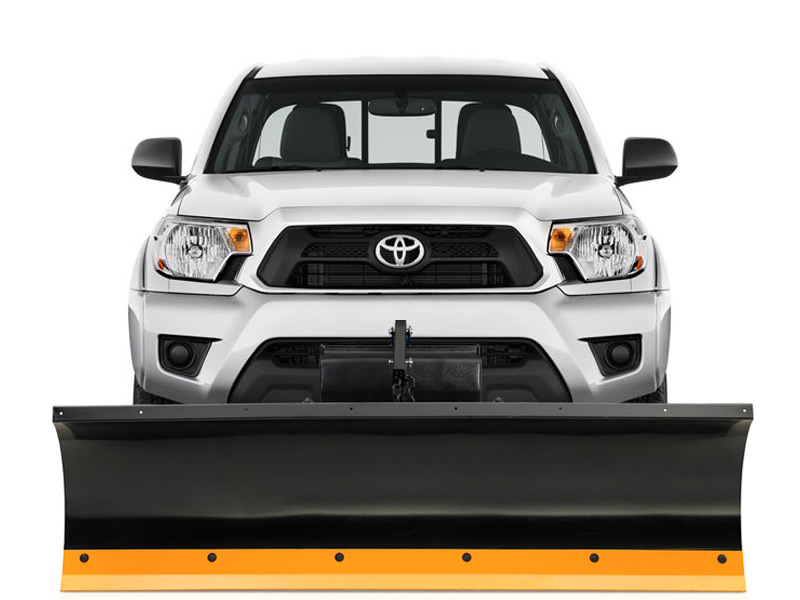 The nice thing about the Toyota Tacoma is its stock suspension. You won't have any issue hanging a plow from the front of this beast and the snow moving capabilities are incredible. Put plenty of extra weight in the bed and keep your pace slow and steady, and you'll be well on your way to becoming a cul de sac hero. Plus with the ability to maneuver all the tight corners, nooks, and crannies, you'll be feeling less like Mr. Plow, and more like Leonardo Da Vinci.
"Tacoma" is Latin for "to go beyond", and ten minutes with a plow will show you just how much your Tacoma can really go above and beyond!

1. Ford F-150
The new Ford F150 has got to be the king of the plow trucks. After all, this bad boy is the top selling truck of all time and even has an optional plow package add-on. You can mount a plow that weighs up to 450 lbs. to the front of this half-ton truck and it even features a Snow Plow Mode which allows you to turn off all non-essential features so you can focus your attention (and your rig's power) on the task at hand: plowing!
This truck is built Ford tough, and when combined with a tough-built plow it's virtually unstoppable.